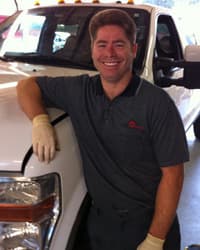 Jason Loeliger
ASE Certified Master Technician
Ford Diesel Engine Master
Jason is a Walnut Creek native with over a decade of car repair experience. After graduating from Las Lomas High School, he trained at Sequoia Institute.
For most of his career Jason has been working on Ford cars and trucks and has extensive knowledge of fleet management and repair.
While employed at local Ford dealerships he trained and mastered warranty and factory repair and made high performance modifications to all Ford power strokes.
Jason most recently trained and qualified to become a Ford Diesel Engine master.